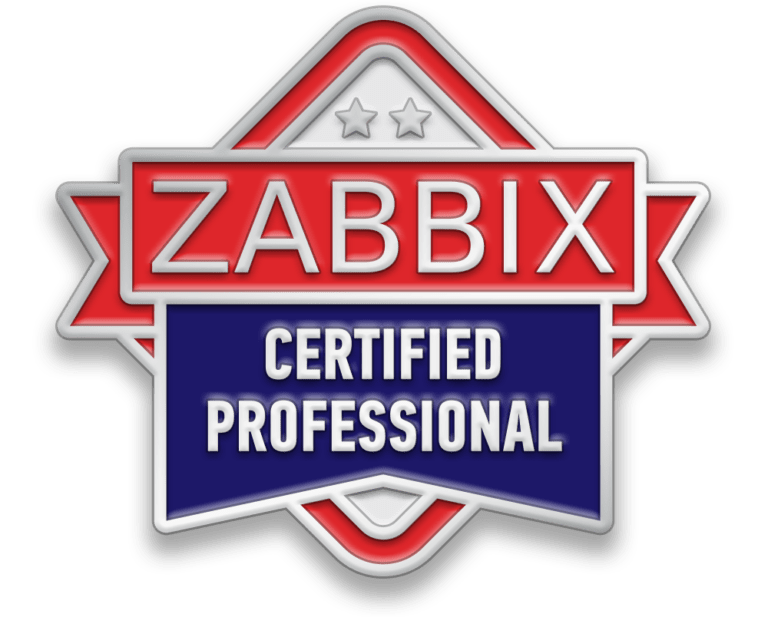 Zabbix Certified Professional
Deepen your Zabbix knowledge and take control of your corporate network and applications.
Information about the course
Designed for the product:
Zabbix 6.0
Group size:
Small groups (up to 10 students)
Type of exam:
75 min, theoretical
Requirements:
Zabbix Certified Specialist exam or confirmation of completion of the Zabbix Certified Specialist course
Next level:
Zabbix Certified Expert Level 4
Previous level:
Zabbix Certified Specialist Level 2
Update:
Zabbix Certified Professional Update 5.0
Zabbix Certified Professional Update 1.0 – 4.0
Course language:
Czech
Course length:
3 DAYS
Course price:
€ 1,850

excluding VAT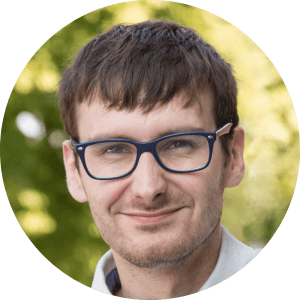 Tomáš Heřmánek
CEO & Zabbix Certified Trainer
Tomáš is one of the biggest fans of OpenSource, which includes Zabbix. He specializes in application servers, automation and naturally monitoring. Specifically, over the last ten years, he has been lucky enough to be involved in the implementation of several large-scale projects that have had extremely positive feedback. Tomáš received the highest level of certification from Red Hat (Certified Red Hat Architect) in 2016.
Additional information
The course includes advanced practical exercises
Each participant will be provided with a PDF of the presentations and practical exercises for the training
Certificate
Each participant will obtain a certificate of Zabbix 6.0 course completion
After successfully passing the exam, you will obtain the Zabbix 6.0 Certified Professional certificate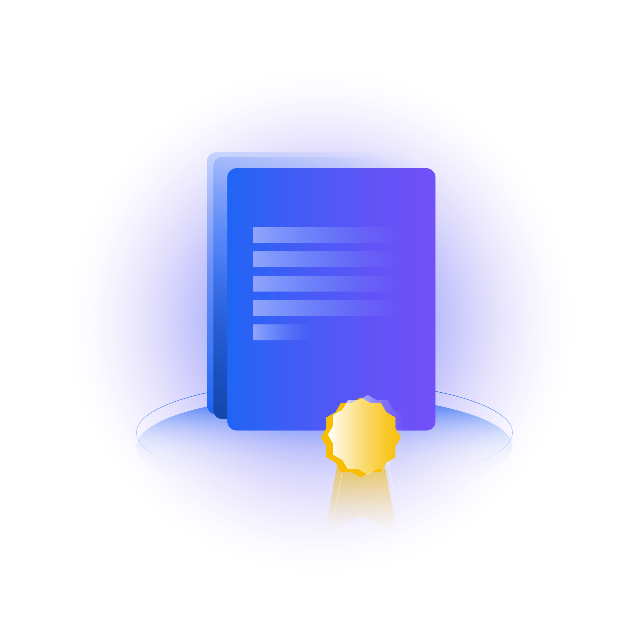 Course content
DAY 1
Intro: Zabbix requirements
Intro: Main Zabbix components
Intro: Communication among Zabbix components
Intro: Data collection
Intro: Zabbix internal workflow
Zabbix frontend: Nginx setup
Zabbix frontend: Nginx tuning
Zabbix frontend: Nginx monitoring
Zabbix frontend: HTTPS setup
Docker images: Overview
Docker Image: Zabbix proxy distribution
HA: Overview
HA: Server configuration
HA: Node types
HA: Agent configuration
HA: Proxy configuration
HA: Failover
HA: Cluster parameters
Zabbix proxy: Overview
Zabbix proxy: Active proxy mode
Zabbix proxy: Passive proxy mode
Zabbix proxy: Configuration
Zabbix proxy: Monitoring
Zabbix proxy: Runtime commands
Zabbix proxy: Throttling (Bottlenecks)
Zabbix agent 2: Overview
Zabbix agent 2: Buffers
Zabbix agent 2: Main components
Zabbix agent 2: Installation
Zabbix agent 2: Command line options
Zabbix agent 2: Plugin configuration
Zabbix agent 2: Named sessions
Zabbix agent 2: Keys
Zabbix agent: Key restriction patterns
Zabbix agent: Key restriction rule order
Zabbix agent: Key restriction notes
Zabbix agent: Remote commands
Encryption: Overview
Encryption: Zabbix options
Encryption: Accept/connect TLS
Encryption: Certificate usage
Encryption: Pre-shared keys usage
Encryption: Notes
Frontend scripts: Overview
Frontend scripts: Parameter
DAY 2
Preprocessing: Overview
Preprocessing: Internal workflow
Preprocessing: XML
Preprocessing: JSON
Preprocessing: CSV to JSON export
Low-level discovery: Introduction
Low-level discovery: Features of the LLD rule
Low-level discovery: LLD macros
Low-level discovery: Item prototypes
Low-level discovery: Practical exercise
Low-level discovery: Graph prototypes
Low-level discovery: Trigger prototypes
Low-level discovery: Contextual support in user macros
Low-level discovery: Practical exercise
Low-level discovery: LLD of system services
Low-level discovery: LLD in Windows
Low-level discovery: LLD overrides
Low-level discovery: Practical exercise
Low-level discovery: LLD internal workflow
Low-level discovery: LLD using dependent items
Low-level discovery: Throttling
Low-level discovery: Practical exercise
Low-level discovery: LLD of filesystems
Low-level discovery: Practical exercise
Low-level discovery: LLD using SQL
Low-level discovery: Practical exercise
Low-level discovery: LLD SNMP OIDs
SNMP monitoring: Dynamic indexes
DAY 3
VMware monitoring: Overview
VMware monitoring: Templates
Low-level discovery: Device prototypes
VMware monitoring: Configuration
VMware monitoring: Notes
JMX monitoring: Overview
JMX monitoring: Zabbix Java gateway
JMX monitoring: Zabbix server configuration
JMX Monitoring: Java configuration
JMX monitoring: Practical exercise
Low-level discovery: LLD via JMX
Predictive trigger functions: Overview
Predictive trigger functions: Forecast
Predictive trigger functions: Time remaining
Predictive trigger functions: Notes
Predictive trigger functions: Practical exercise
Predictive trigger functions: Count
Predictive trigger functions: Percentile
Event correlation: Overview
Event correlation: Trigger-based correlation
Event correlation: Global correlation
Zabbix proxy: Overview
Zabbix proxy: Active/passive proxy
Zabbix proxy: Configuration
Zabbix proxy: Health monitoring
Zabbix proxy: Runtime commands
Zabbix proxy: Throttling
Zabbix proxy: Practical exercise
Docker images: Overview
Docker images: Zabbix proxy implementation
Real-time data export: Overview
Real-time data export: Practical exercise
Zabbix internals: Cache
Zabbix internals: Internal processes
Zabbix internals: Data collectors
Zabbix internals: Practical exercise
Zabbix performance: New values per second
Zabbix performance: Bottlenecks
Zabbix performance: Database tuning (MySQL) and partitioning
Zabbix performance: Recommendations
Zabbix release: Zabbix release policy
Zabbix release: Zabbix upgrade
Q&A
Certificate of course completion
Zabbix 6.0 Certified Professional: Exam
Course Gifts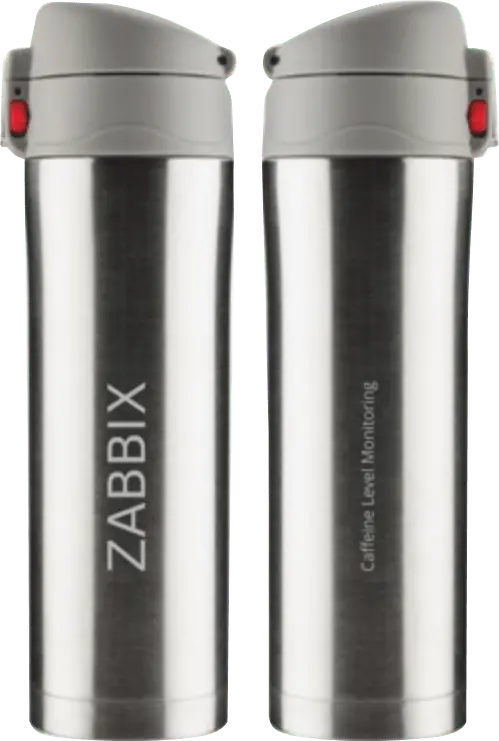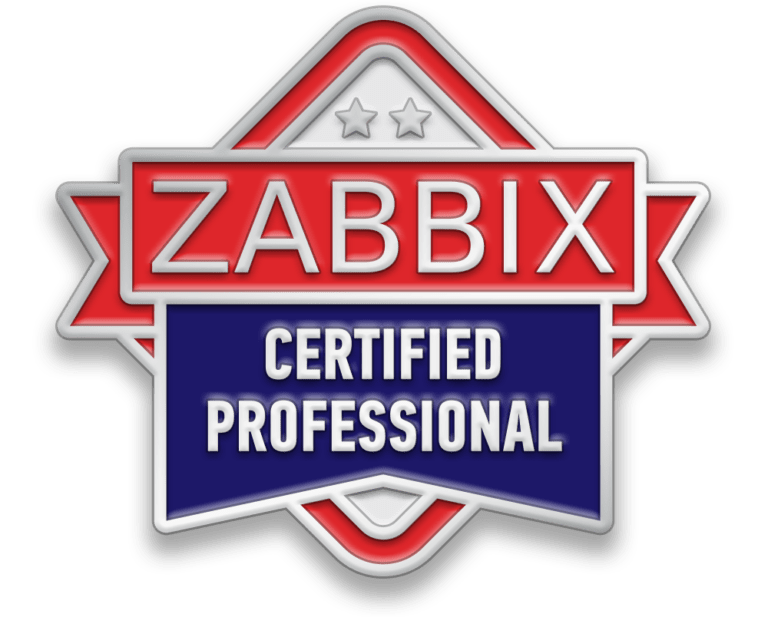 Other courses