The tenth jubilee of Zabbix Summit
A few days ago, we returned from the jubilar tenth Zabbix Summit, and although we are still processing all the experiences, it is already clear that it was exceptional not only for its tenth iteration. After two years, we could once again meet in person with other Zabbix partners and members of the large community, and we did so as a gold sponsor.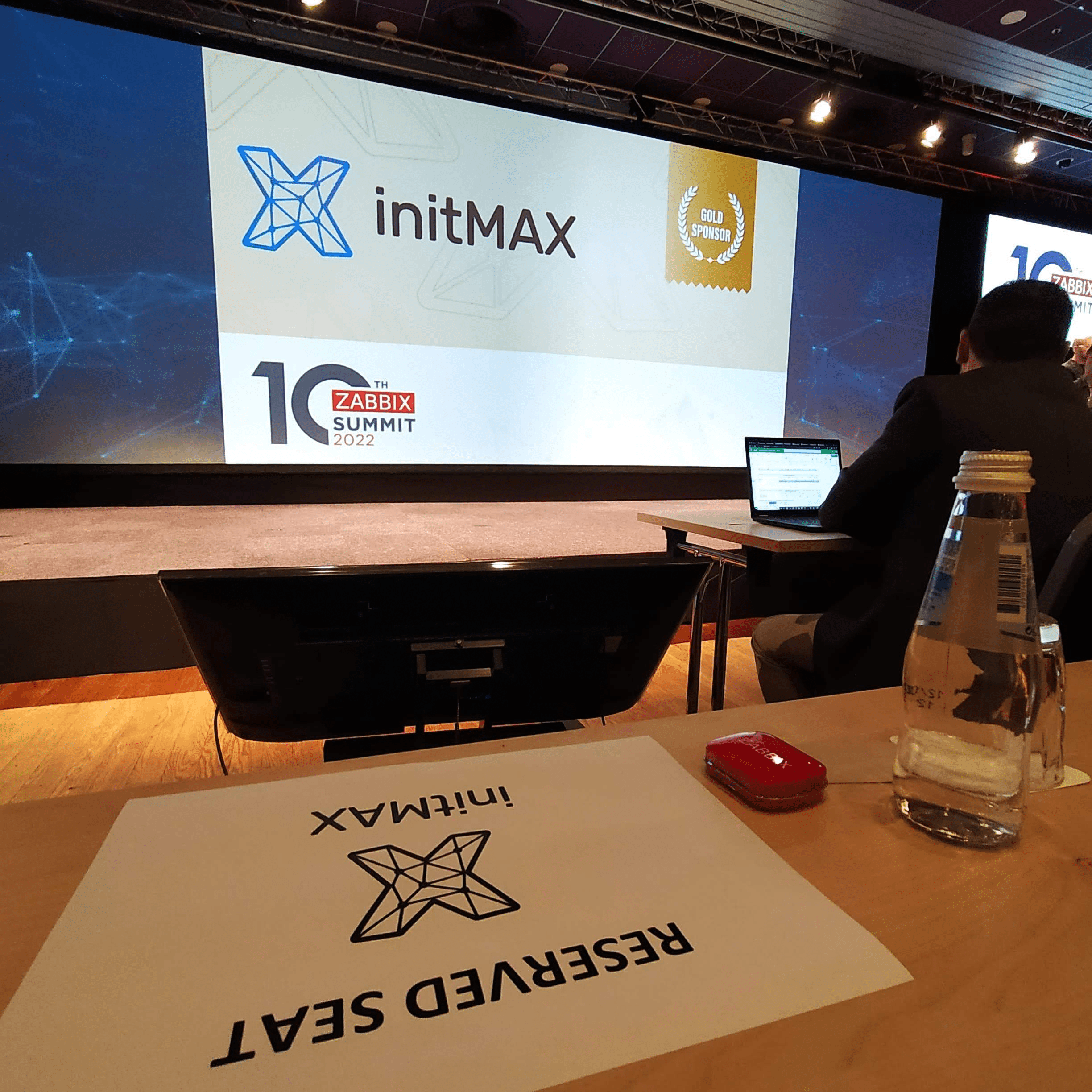 Our Zabbix stand
At our stand in the lobby, you could learn about our widgets for improving the Zabbix frontend, there was a lot of networking going on and you could also get some great goodies from us. By the way, the Rubik's Cube was clearly the biggest success :). We were delighted to meet so many participants of our trainings and webinars as well as Czech and Slovak colleagues.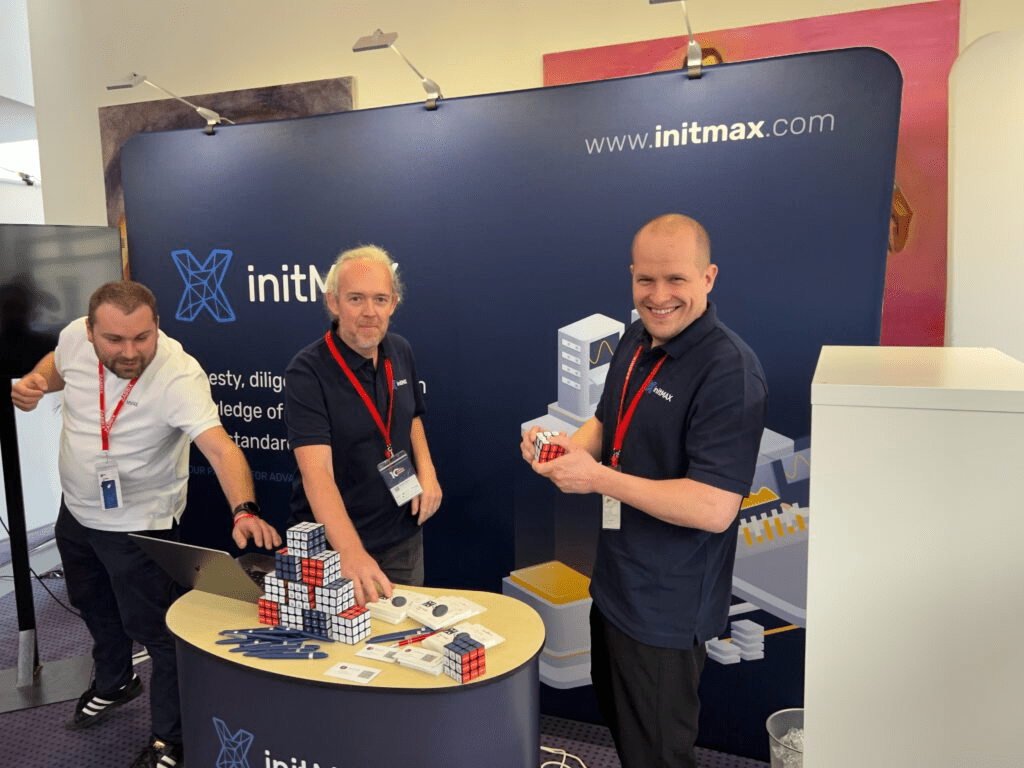 Lecture on widget creation and free downloadable examples
Another important part of our participation at the summit was a lecture by Tomáš Heřmánek on plugins used for extending and improving data visualization capabilities in Zabbix. We were very pleased with the great positive response to this lecture and the fact that it led to changes within Zabbix. The plugins discussed can be found in our git (git.initmax.cz), which we are continuously updating with more templates and widgets from our workshop. You can watch the lecture on the Zabbix youtube channel.
We are the world leader in translations
A big surprise for us was the award for the biggest contribution to the translation of Zabbix. We are one of the most active translators worldwide, so you can enjoy Zabbix translated into Czech and Slovak.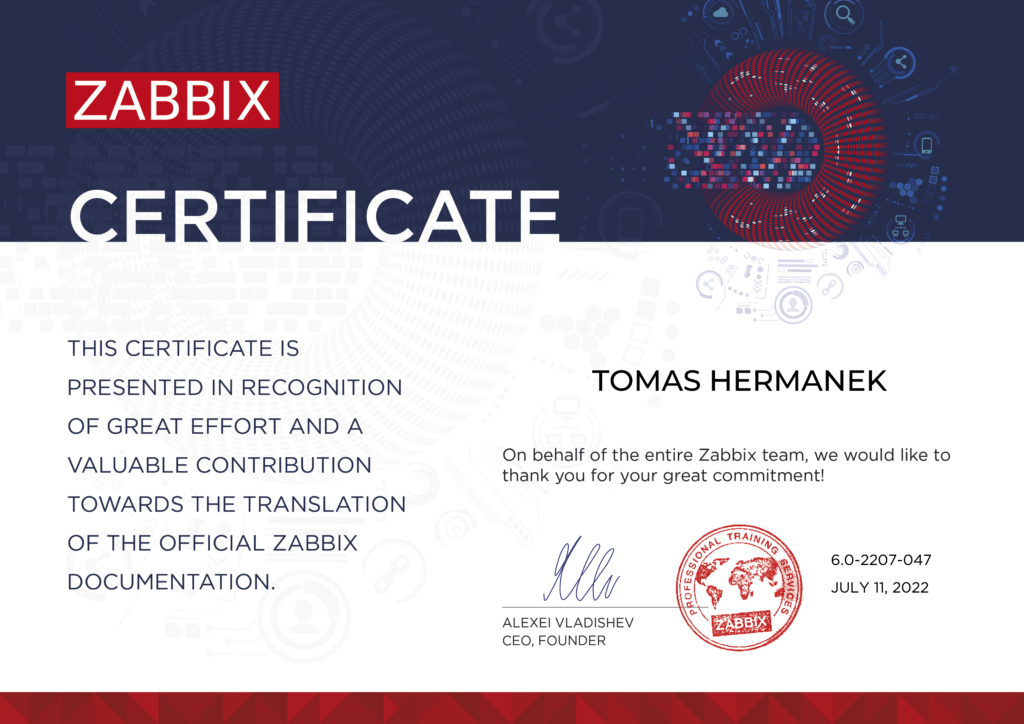 Our impressions
Zabbix Summit 2022 was an amazing experience for all of us, including our colleague from O2 Czech Republic. From meeting a lot of new friends and interesting conversations, over the first successful lecture at such an important event, all the way to the appreciation of our translation work. We learnt so much in these few days, moved a lot further in our work and are already looking forward to the next year.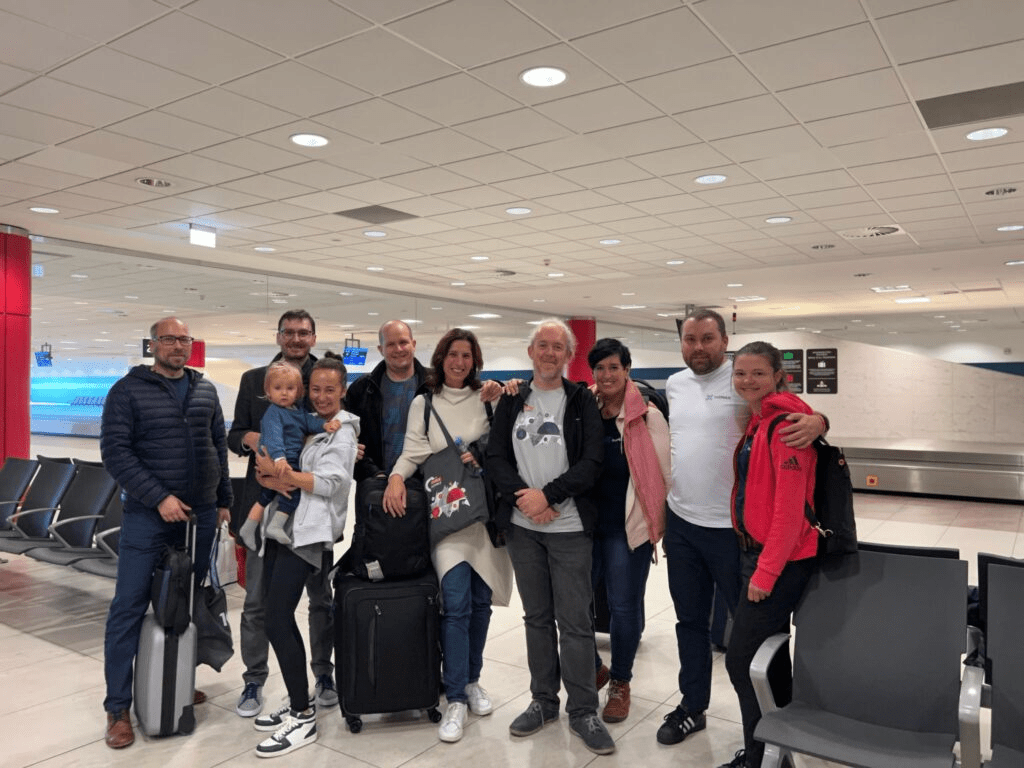 PS: We are already preparing for Prague PostgreSQL Developer Day 2023 and we are also planning an Online MeetUp for you, which will take place in the first quarter of next year.