With joy, we are pleased to announce that we have become the first certified partner of CYBERTEC in the Czech Republic and Slovakia.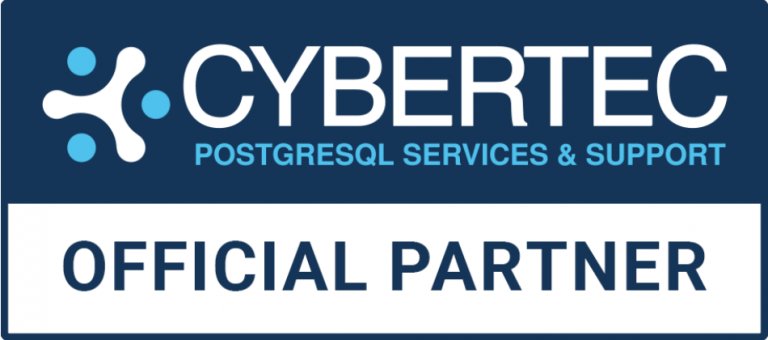 Thanks to this step, we can offer you certified PostgreSQL training and all CYBERTEC services with local language support, directly connected to the manufacturer. Our existing customers have gained the benefit of a rapid response and the ability to directly influence the source code of the PostgreSQL product. And, of course, we look forward to serving more of you who entrust us with your database.
Take a look at our new certified training courses, not only for PostgreSQL:
SQL Basics
Introduction to PostgreSQL
PostgreSQL Professional
PostgreSQL – administration and performance tuning
PostgreSQL – High Availability & Patroni
PostgreSQL in Kubernetes
Introduction to PostGIS
PostgreSQL – Migration tutorial
What can we assist you with through our services and consultations, for example?
CYBERTEC PostgreSQL Support
CYBERTEC PGEE
CYBERTEC Migrator
CYBERTEC Consulting Pool Remote
CYBERTEC Assessment Packages
CYPEX